Paul Hanscom Stevens, 1923-2006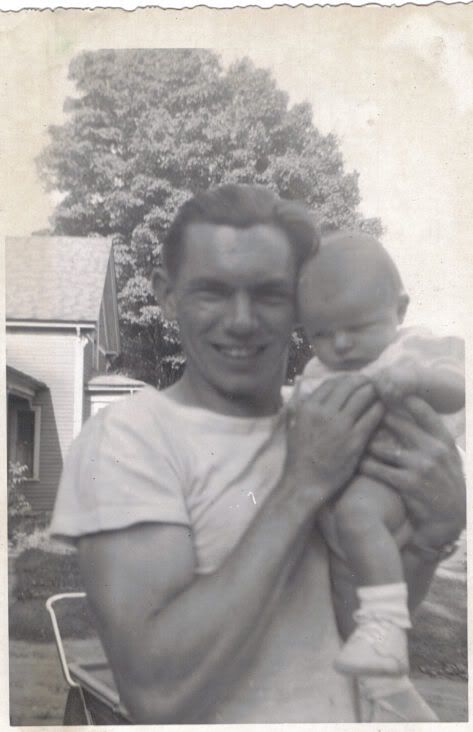 With my mother, 8/5/48
In the early morning of Tuesday June 20, my grandfather Paul Hanscom Stevens died of esophageal cancer. He was in no pain. While we were visiting him Sunday, a nurse came in and asked how he was doing. "Pretty good, believe it or not" was his reply- he was fully aware that he didn't have much time left, but his family was at his side, and that's all that mattered to him. It was his time, and he was ready to go.
Grampie had beaten some long odds- he survived polio, the great depression, Japanese kamakazie pilots, the Korean War, 38 years in a paper mill, and colon cancer (he beat that in 1994). I'm grateful that he hung on long enough for my brother and I to make it to his side to say goodbye.
Don't mourn his passing- celebrate his life. Grampie didn't drink, but the next time you're hoisting a frosty brew, do me a favor- raise your glass and make a toast to Paul Stevens. He was, and continues to be, an inspiration to me.